Kingwood Medical Center- West Tower
There are many reasons why someone might want to consider having a facial plastic surgery procedure done. Perhaps you are hoping to fix or improve the shape of your nose through a rhinoplasty surgeon.
No matter what the reason, it is important to meet with a qualified, board-certified plastic surgeon in your area to discuss all of your options. Here at Houston Center for Facial Plastic Surgery, our focus is solely on facial reconstructive surgeries. We use the most current surgical technologies and provide the most advanced care to give you the results you want. Before booking any type of procedure we will set up a consultation with you to go over your desired outcomes as well as make sure you have a full understanding of every element of whichever facial plastic surgery procedure you are interested in. If you're looking to enhance your appearance and want to work with some of the best plastic surgeons in Houston, don't hesitate to reach out to us today.
Location Info
22999 US-59 Building B, Suite 400
Humble, Texas 77339
Office: 281-358-2314
Fax: 281-358-2357
Monday-Friday: 8:00am-5:00pm
Closed Saturday and Sunday
We Can Treat A Range of Conditions, Including:
We Provide a Number of ENT Services, Including:
Nose Reconstruction - Rhinoplasties are typically performed in cases where a person may be dissatisfied with the appearance of their nose, or due to an accident where there is internal and/or external damage to the nose.
Rhinoplasty - (Nose Surgery)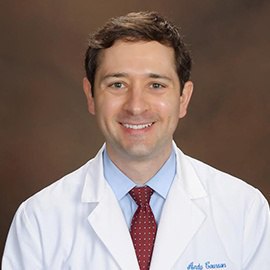 Dr. Courson is Board Certified by the American Board of Otolaryngology and fellowship trained in Facial Plastic and Reconstructive Surgery. Dr. Andrew Courson was born and raised in Houston. After high school, he attended the University of North Carolina at Chapel Hill for his undergraduate ... More Info
Schedule
Monday-Friday: Kingwood Office
Monday Morning: Willowbrook Office