Memorial Hermann Southeast- Plaza 1
There are many reasons why someone might want to consider having a facial plastic surgery procedure done. Perhaps you are hoping to fix or improve the shape of your nose through a rhinoplasty surgeon. Maybe you are dealing with hair loss and are interested in hair restoration services. Or the fine lines on your face are making you look older than you feel and you are hoping to rejuvenate your once youthful skin through botox injections or high-quality SkinMedica skincare products near you.
No matter what the reason, it is important to meet with a qualified, board-certified plastic surgeon in your area to discuss all of your options. Here at Houston Center for Facial Plastic Surgery, our focus is solely on facial reconstructive surgeries. We use the most current surgical technologies and provide the most advanced care to give you the results you want. Before booking any type of procedure we will set up a consultation with you to go over your desired outcomes as well as make sure you have a full understanding of every element of whichever facial plastic surgery procedure you are interested in. If you're looking to enhance your appearance and want to work with some of the best plastic surgeons in Houston, don't hesitate to reach out to us today.
Location Info
11914 Astoria Blvd, Suite 360
Houston, Texas 77089
Office: 281-649-7657
Fax: 281-481-0182
Monday-Friday: 8:00am-5:00pm
Closed Saturday and Sunday
We Can Treat A Range of Conditions, Including:
We Provide a Number of ENT Services, Including:
Facelift - A facelift is not designed to completely change oneÕs facial appearance, but rather to enhance, refresh, and rejuvenate the naturally unique and beautiful features that already exist.
Nose Reconstruction - Rhinoplasties are typically performed in cases where a person may be dissatisfied with the appearance of their nose, or due to an accident where there is internal and/or external damage to the nose.
Chin Augmentation - As the goal of any genioplasty procedure is to bring proportion balance to the structure of the face, in some cases, this may mean chin reduction for a person who has a large and protruding chin in appearance.
Ear Tuck - An otoplasty is also performed to construct an external ear in the case of an absent ear or lobe, due to congenital conditions like microtia and anotia, or due to an accident or trauma.
Eyelid Lift - Eyelid surgery, or blepharoplasty, can be an option to aesthetically enhance the eyes.
Brow Lift - A brow lift, also referred to as a forehead lift, is a surgical procedure which has the capability to transform the appearance of eyebrows and the upper facial area to become more youthful and alert after they are raised.
Facial Plastic Surgery - Facial Plastic Surgery, including rhinoplasty and blepharoplasty
Rhinoplasty - (Nose Surgery)
Blepharoplasty - (Eyelid Surgery)
Face and Neck Lifts - Face and Neck Lifts
Rhytidectomy - (Face Lift)
Forehead lift - Forehead lift
Facial Feminization and Masculinization - Also known as gender affirmation surgery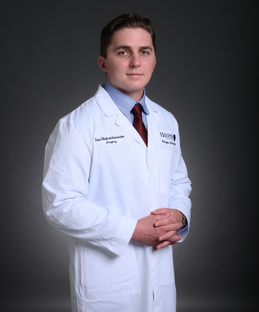 Dr. DeBusk is Board Certified by the American Board of Otolaryngology-Head and Neck Surgery and completed a rigorous fellowship accredited by the American Board of Facial Plastic and Reconstructive Surgery. Learn more ... More Info
Schedule
Clear Lake Location: Monday 8am-5pm, Wednesday 8am-Noon, Thursday 1pm -5pm
Memorial Southeast Location: Tuesday 8am-5pm, Wednesday 1pm-5pm, Thursday 8am-Noon, Friday 8am-5pm