While a daily skincare routine is a crucial part of a flawless look, sometimes you have to consider the remarkable modern options that can be found in nonsurgical laser skin treatment procedures. No matter how much we tone, cleanse, and moisturize our skin, those acne scars, age spots, blemishes, and wrinkles become a concern for most of us as we age. Where conventional skincare falls short, nonsurgical laser skin treatments can help. With help from Dr. Patt at the Houston Center for Plastic Surgery, patients can achieve the natural and rejuvenated complexion they've always wanted. Read on to learn more about the most popular laser skin treatments available today.
Total FX Encore Laser Treatment
With the Total FX nonsurgical laser treatment, patients get the benefits of the Deep FX and Active FX procedures. During Total FX Encore, a high-energy laser beam is manipulated to smooth wrinkles, scars, and fine lines, remove age spots, and minimize other irregularities. The procedure also encourages the body to make more of its own collagen, which continues the improvement with time.
The IPL Photofacial
The photofacial is an amazing half-hour nonsurgical laser procedure where intense light pulses penetrate to the skin's deepest layers. IPL (intense pulsed light) photo-rejuvenation causes blood vessels and collagen beneath the epidermis to contract, reducing wrinkles and redness. The process brings only very slight discomfort, while the swelling and redness that come afterward tend to disappear quickly. Most of the benefits of an IPL photofacial occur gradually within the few weeks after treatment.
Laser Genesis
This is one of the most popular nonsurgical laser skin treatments because it allows patients to get quick, significant results with a 15-minute treatment. Often called a "super facial", this procedure uses a 1064-nm wavelength to heat the dermis and eliminate and diffuse redness. Laser Genesis is a fantastic treatment for rosacea, and it also boosts the skin's collagen production to reduce wrinkles and produce a youthful glow.
CO2 Fractional Laser Resurfacing and Fraxel Treatments
Fractional Laser Resurfacing treatment is perhaps best known as the go-to procedure for patients with more severe cases of heavy wrinkling, blemishes, and acne in the facial areas. Since this type of nonsurgical laser skin treatment utilizes slightly stronger laser energy, it's highly effect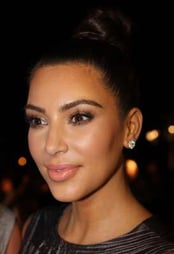 ive, but also will require at least a week of downtime. Yet, once the skin has resurfaced, most patients are extremely pleased with the aesthetic results.
Fraxel laser procedures on the other hand, are also effective, but tend to work better for less severe cases of scarring and wrinkles. It is the treatment that many high-profile professionals and celebrities like Kim Kardashian opt for since they're always in the "spotlight". Fraxel is a serious contender in the facial rejuvenation field. It's a great way to treat fine lines, crow's feet, sun damage, and minor skin blemishes. While the procedure carries less downtime, some rest is needed in order for the results to be worthwhile. The skin will look years younger, much tighter, and fully refreshed.
Isolaz
While this intense pulsed light device isn't technically a laser, it is used for very similar purposes. An Isolaz treatment destroys the bacteria that cause acne, especially when used in combination with oral or topical medications, and it also pulls the infectious debris from the pores. Multiple sessions might be needed to achieve lasting results.
Houston Consultation
Ultimately, nonsurgical laser skin therapies have come a long way in the past few decades, and cosmetic surgeons are using them in new and exciting ways. To learn more about the benefits of laser skin treatments and to see which treatment option may work best for your skincare needs, contact Dr. Patt in Houston to book an appointment at tel:281-552-8111. For added convenience, you're also welcomed to schedule your consultation online now!