The skin is the human body's largest organ that provides substantial protection against bacteria and ultraviolet rays and helps the body retain moisture and water. As we age, our bodies begin losing the natural ability to produce adequate amounts of key elements and nutrients, resulting in the need for outside help. However, it seems there are never-ending options for skincare, like moisturizers, anti-aging creams, and growth factor products - so how do you know which is best for you?
---
Order SkinMedica TNS Advanced + Serum
SkinMedica TNS Advanced + Serum combines two powerful blends that work together for the best comprehensive results. Plus, it's the only growth factor product proven to address sagging skin.
---
What are growth factors?
Growth factors, also referred to as cytokines, are naturally occurring proteins produced in various skin cells including human, animal, and plant cells. These proteins are crucial in maintaining skin homeostasis to keep skin cells alive, healthy, and thriving. Growth factor proteins communicate critical messages floating throughout the body between other cells to promote healing and growth.
Though growth factors are produced naturally within the human body, as aging progresses, these proteins decrease in production. Luckily, there are several ways to boost production. Experts have spent countless hours cultivating growth factor proteins in a laboratory for various top-of-the-line skincare products.
These cells are naturally secreted by the immune system. However, when formulated appropriately in a laboratory, they boost the production of elastin, collagen, and glycosaminoglycan.
How do growth factors pertain to skincare?
Skincare focuses on healing the skin at a cellular level, restoring moisture to affected areas, and boosting the production of naturally occurring proteins, minerals, and nutrients throughout the cells to produce a more youthful, timeless appearance. Growth factor proteins, sourced naturally from animal, human, or pet cells, are added to many high-end anti-aging or rejuvenating skincare products to boost collagen production.
In the right concentration, genetically engineered growth factors can improve the texture and tone of all skin types, reduce the appearance of fine lines and wrinkles as well as coarse wrinkles, and help with conditions like hyperpigmentation. Because these proteins are naturally produced in the body, they are suitable for those with skin sensitivities, eczema, and other skin disorders.
Best growth factor products for skin care
Although there are no current studies to determine the efficiency and effectiveness of prolonged use of growth factor products, short-term research has shown promising results in improving skin firmness, hydration, and elasticity.
Because growth factors are naturally produced in the body, they are safe to use for all skin types, including those with skin conditions and sensitivities. Many of our patients ask us, "what are the best growth factor products for skincare?"
SkinMedica
SkinMedica, which Dr. Patt offers at Houston Center for Facial Plastic Surgery, is a high-end skincare brand that provides personalized skincare products to achieve many benefits including
Enhance natural collagen production
Target dark patches and spots
Whether you are looking for moisturizers, sunscreens, or growth factor products, SkinMedica has it all.
Two SkinMedica growth factor products Dr. Patt recommends include TNS Advanced Serum and TNS Recovery Complex.
TNS Advanced + Serum
The TNS Advanced + Serum from SkinMedica is a specialized, dual chamber formula that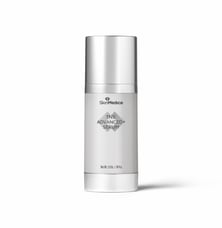 offers enhanced skin improvements through key ingredients. One chamber of this serum contains more than 450 naturally sourced growth factors, in comparison to the original 380, while the second chamber houses an active blend of botanicals, peptides, and marine extracts. With each pump of this serum, ingredients from each chamber are effortlessly blended to form a powerful rejuvenation and anti-aging serum.
TNS Advanced Serum is an excellent option for all skin types as it is free from scents and other irritants. This serum improves coarse wrinkles and fine lines as well as improves skin tone, texture, and sagging skin.
TNS Recovery Complex
The Recovery Complex from SkinMedica offers a gradual improvement in lines and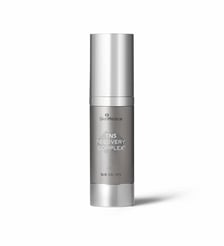 wrinkles associated with a lack of collagen production from the natural aging process. This TNS product takes a bit longer to see full results, up to 24 weeks. It helps to maintain more youthful appearing skin and enhances the tone and texture of all skin types, including those with sensitive skin.
At 93.6% concentration, this gel product contains the highest percentage of growth factors proven to enhance your skin's overall appearance. It contains oxidants, soluble collagen, matrix proteins, and naturally occurring growth factors. The TNS Recovery Complex gel is designed to even discolorations, smooth the skin through hydration, and leave you feeling refreshed.
---
Request an Appointment or Inquire About SkinMedica Products
---
How Can Dr. Patt Improve Your Skin?
Everyone has something about themselves that makes them insecure or self-conscious. As one of the Top Docs in the greater Houston area for 13 consecutive years, Dr. Patt specializes in surgical and non-surgical approaches to enhancing your appearance to give you the youthful, tight skin you desire. Dr. Patt is triple board-certified in Otolaryngology, head and neck surgery, facial plastics and reconstructive surgery with nearly 20 years of experience.
Dr. Patt uses the most advanced methods and latest technology to provide the safest, most effective results. At Houston Center for Facial Plastic Surgery, we understand that while two patients may have similar complaints, no two patients' skin is the same in tone, texture, or elasticity. We provide an individualized approach to treatment options for every patient to ensure the "after" is exactly what they are looking to achieve.
Surgical services offered at Houston Center for Facial Plastic Surgery by Dr. Patt include Rhytidectomy (facelift) and Rhinoplasty (nose job), while we also offer many non-surgical services including:
Botox injections

Lip enhancement

Skin tightening services

Laser hair removal\

Ane more.
Whether you are looking for surgical treatment or non-surgical enhancements, we use the most advanced tools and high-end clinical products available, including brands like Jane Iredale, Obaji, and SkinMedica. These top-of-the-line growth factor products offer naturally occurring cells, nutrients, and minerals to enhance your appearance and help boost the body's ability to increase the production of these elements.
At Houston Center for Facial Plastic Surgery, our team strives to provide natural, safe alternatives to surgical intervention for those who prefer to use clinical products. Whether you are looking for surgical or non-surgical services, Dr. Patt and the team have got you covered! Call today to schedule your consultation to see how we can help boost your appearance and improve your self-confidence.