When you look in the mirror and start noticing signs of aging, the realization can be unsettling for some. Fortunately, for those of you concerned about looking older, yet you're not quite ready to have a facelift, certain alternatives can provide fantastic results. In this blog, Sandy has provided 3 gentle and effective alternatives…
1. Microdermabrasion
For the reluctant risk taker, therapeutic microdermabrasion is a great 'starting point' treatment option. It is the safest facial rejuvenation procedure because it's non-invasive. The practitioner uses a hand-held device applied to the skin to remove the outermost thin layer of dead cells from the skin surface. Unlike laser guided skin resurfacing or dermabrasion, microdermabrasion takes about half an hour, and redness will subside within an hour. Ultimately, patients feel great and begin experiencing gratifying results almost immediately.
2. Chemical Peels
If a patient is looking to peel away the signs of aging, cosmetic chemical peels may be the right choice. This dermatological treatment can diminish many of the earliest signs of aging on the face, chest, neck, and hands. A chemical peel can treat certain skin conditions such as discoloration and acne, and it can offer:
Fewer lines/wrinkles
Smoother skin texture
Brighter complexion
Even out skin tone
Chemical peels are commonly used to treat a dull complexion and fine lines around the eyes and mouth.
3. IPL
IPL (Intense Pulsed Light) is a non-invasive treatment for sun damaged skin, and redness on the face, neck, chest, and hands. After only 1 treatment your skin will have a more even tone, with a smoother look and feel. Sunspots will fade, pores will shrink, fine lines and wrinkles will decrease in size, and redness will diminish. These improvements are designed to steadily increase with each treatment. Treatments are done 3 weeks apart, and after you reach your desired goal, doing a treatment every 6 months will maintain your results.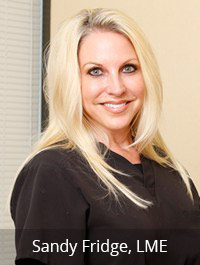 It's another great option to consider before having a facelift.
Getting older is inevitable, and some of us don't like to FACE it. However, with today's various innovative cosmetic procedures, we can face it with grace and continue looking great! Non-surgical alternatives like IPL, chemical peels, and microdermabrasion can restore a more youthful appearance and temporarily delay the physical signs of aging. Contact Sandy or Dr. Patt at the Houston Center for Facial Plastic Surgery for a consultation, and to determine your best course of action.